Published May 18, 2017
3 Things to Know About the New 2018 Toyota C-HR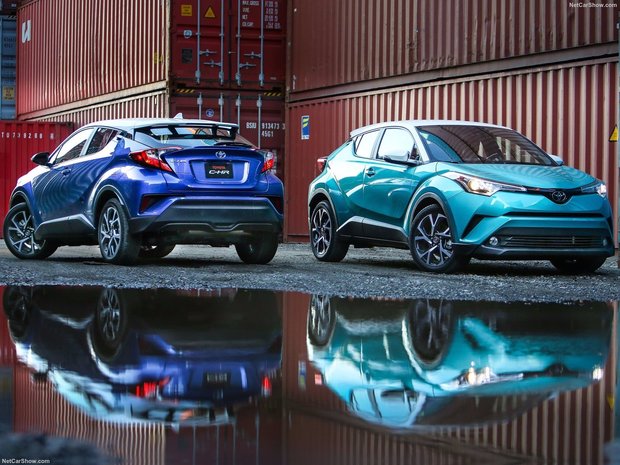 After several months of waiting, the all-new Toyota C-HR is finally about to enter the market.
Toyota's all-new subcompact SUV will have plenty of opposition in its competitive segment, but it already manages to stand out in several different ways. If you are looking for a versatile vehicle that is fun to drive, fuel-efficient, and that stands out in traffic, the new 2018 Toyota C-HR is for you!
Here are three things to know about the new 2018 Toyota C-HR.
The new 2018 Toyota C-HR is very dynamic.
Powered by a 2.0-liter, four-cylinder engine developing 144 horsepower and 139 lb.-ft. of torque, the new C-HR offers power that is about average for its segment. That said, some important details make it one of the sportiest subcompact SUVs.
During the launch of the model, the automotive press was even invited to drive the new C-HR on a track. Of course, few owners will go on a track with their C-HR, but the exercise was aimed at demonstrating how precise the steering, suspension, and handling of Toyota's newest SUV were.
The 2018 Toyota C-HR is equipped with a continuously variable automatic gearbox to reduce fuel consumption, but this gearbox also simulates gear changes to add a bit of spice to the ride.
The 2018 Toyota C-HR gets noticed on the road.
The new Toyota C-HR's style did not change too much when it went from its concept to its production version. Drive a few hours with your new C-HR, and it is very likely that you will be noticed on the road. Its aggressive lines and perfect proportions, combined with flamboyant colors ensure that the C-HR knows how to stand out in traffic.
The 2018 Toyota C-HR also stands out because of its safety.
In addition to being sporty and featuring a style that does not go unnoticed, the new C-HR is the only one to offer standard driver assistance systems in its segment. Indeed, features like adaptive cruise control, lane departure warning system with steering assist, automatic headlights, and pre-collision braking with pedestrian detection are included on the C-HR, all at no extra cost! Not bad for a vehicle starting at only $ 24,690.
To find out more about the all-new 2018 Toyota C-HR, or to book your test drive, contact us today at Chassé Toyota!