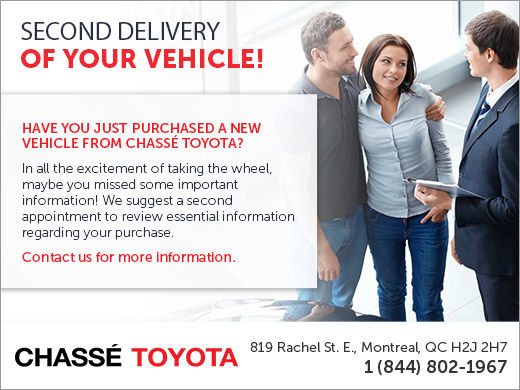 Get a second delivery of your new vehicle at Chassé Toyota!

We invite you to book an appointment with one of our friendly sales consultants to go over important information you might have missed the first time around.

If you have any questions, this is the time to ask.
Get the best out of your new purchase!
Book your appointment today.