Published August 11, 2017
Toyota Touch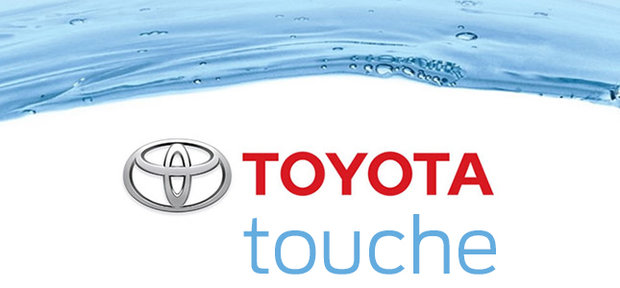 If you want to restore your car to like-one condition, maximize its resale value, or simply make your driving experience that much more personalized and exceptional, count on the most professional Toyota detailing centre in Montréal and the surrounding area! We offer expert car detailing services, thanks to our state-of-the-art facilities, superior-quality products and specialized staff.
Our team is experienced and benefits from in-depth knowledge of all things Toyota. Schedule an appointment in our centrally located detailing centre today, or contact us online or by phone to learn more about our remarkable detailing packages.
Interior/exterior washes
Carpet/upholstery shampoos
Engine shampoo
Vinyl and compartment cleaning
Waxing and polishing
Rustproofing
Marking
Special products to protect paint finishes
Detailing promotions

offering fantastic bargains
and much more!
Enjoy that new car feeling all over again!

Toyota Touch cleaning and detailing services will enhance your vehicles appearance inside and out, as well as protect it from harsh environmental conditions. We offer three levels of professional detailing services designed specifically for your Toyota. Trust our detailing specialists to help protect your investment.
Details

Complete meticulous hand washing and drying of the vehicle exterior including door and trunk openings.
Detailed interior cleaning which includes vacuuming of seats, carpets and floor mats, plus cleaning of glass and instrument panel.
Deoderizing of the passenger compartment.
Detailed inspection report of vehicle interior and exterior.

Includes all DELUXE items PLUS:
Power wash of wheels, inner fender and under carriage.
Vaccuuming of trunks.
Shampooing of floor mats, and spot shampooing of stains (subject to inspection)
Two-step paint restoration process to eliminate minor paint imperfections and restore factory paint finish lustre. Includes machine polishing and Toyota paint finish sealant.
Treatment of interior/exterior rubber and vinyl trim.
Lubricate locks and hinges.

Includes all PREMIUM items PLUS:
Engine compartment and lower body shampoo and degreasing
Three-step paint restoration process to eliminate minor paint imperfections and restore factory paint finish lustre. Includes environmental residue removal.
Complete interior shampoo of fabric seats, carpets, mats, door panels.
Application of fabric protectant on passenger compartment fabrics.
À la carte
À la carte services are also available at participating dealerships.
Hand Wash
Wash and Toyota Paint Finish Sealant Application
Machine Polish (includes wash & residue removal)
Undercarriage Power Wash
Engine Shampoo
Aquapel® Glass Treatment
Interior Shampoo
Shampoo Carpet Mats (4)
Fabric Protectant Application
Leather Conditioner Application